Shutter Repairs

Wilmington NC
Plantation Shutters Repairs & Exterior Shutter Repair Near Wilmington
What You'll Love: Carolina Window Covering provides FREE in-home consultations for plantation shutters repairs and exterior shutter repair service. You can rest assured you're getting the absolute best shutter repair service in the Wilmington area.
Please don't take our word for it — we've won the Home Advisor and Angie's Super Service Award for many years running. Also, our customer testimonials speak for themselves!
Typical repairs include replacement parts such as tilt bars, louvers, tilt bar connectors, shutter staples, and shutter pins. Need new shutters? Your installation is free! We provide free installation and a limited lifetime guarantee w purchase any interior blinds, shutters, or shades.
Things to Consider Before You Repair Storm Shutters in Wilmington, North Carolina:
1. Is this an emergency?
2. What is the nature of the repair?
3. PVC slats are cracked, broken
4. Shutter is loose
5. The motor doesn't work properly
6. The crank doesn't work properly
7. The shutter is bent/dented
8. No longer locks into place
9. No longer retractable
10. It doesn't move properly on track
11. Want to add motor
12. Want to add remote control
13. Want to add switch indoors
14. Want to add a timer
15. Want to add an electronic sensor
16. Other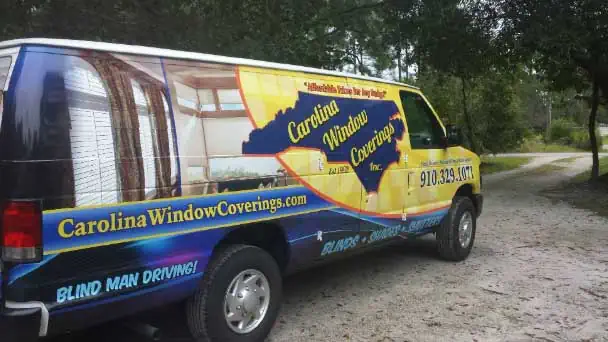 Best Plantation Shutter Repair Pros – Wilmington NC
Carolina Window Coverings is the best the choice for excellence in plantation shutter repairs. As specialists in the field, we understand the value and beauty that plantation shutters bring to your home. Don't let worn-out shutters diminish the elegance of your home. Contact us today and let our expertise breathe new life into your plantation shutters, reviving their timeless beauty and enhancing your living space. We work with our shutters repair customers start to finish to provide them with the absolute best experience. We are proud to offer you the best plantation shutter repairs in the Wilmington area!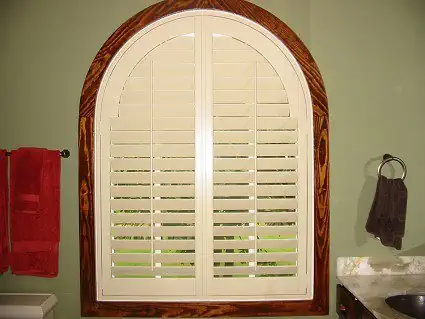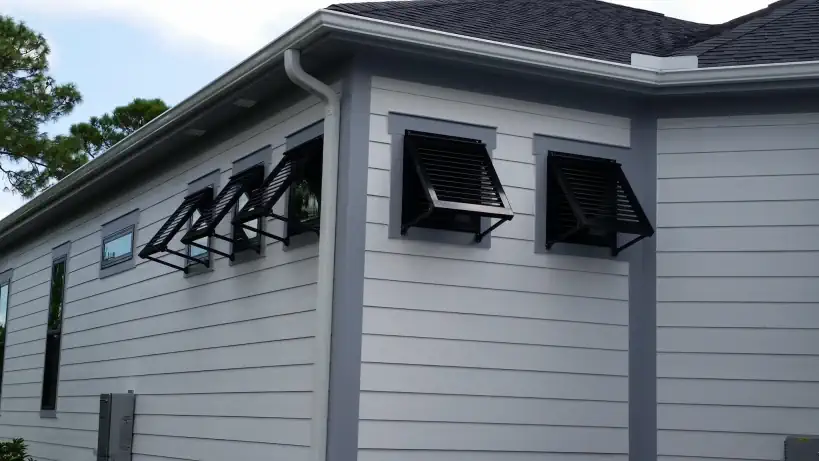 Get the Best Exterior Shutter Repair Service in Wilmington, NC
Whether you are interested in custom blinds, shades, or storm shutters, expect the best with our Top-Rated Local Shutters Repair Pros. Get shutter repair service in Oak Island and surrounding areas. We offer and repair a variety of storm shutters, motorized shutters, blinds, and shades to meet all of your needs. Contact us today to request your free estimate!
Find the best Shutter Installation, Restoration, Replacement, and Repair Companies
We have over 20 years of extensive industry experience working with top designers, builders, and architects. Our experts will evaluate what needs to be repaired and provide you a quote on the spot. We were rated the highest level for customer service by the Houzz community. Our shutter repair installation specialists will provide you a call to schedule the your the repairs to your Wilmington area home.
Start saving more on energy costs! Contact us today to get started! Our Storm Shutters are:
Miami-Dade HVHZ Building code approved
Florida Building Commission (FBC) approved
Texas Department of Insurance (TDI) approved
Wind and impact test approved
Get Your Shutters Ready For The Storm
We look forward to serving all your needs. Contact us now by calling or using the form below for fast service.
Carolina Window Coverings has an experienced team to help design, install or repair your storm shutters, screens, and awnings. With over 20 years of experience and family-owned and operated, we are proud to feature only the best storm, hurricane, security shutters, awnings, and sun deck patio screens.
We know what it's like to need to protect your homes, businesses, and loved ones during a storm, and we make sure all of our storm and security solutions will be dependable when you need it most. Contact Carolina Window Covering today.