Hampstead Area

Blinds Experts
Custom blinds & shades for every style & budget.
Looking for custom blinds or window shades that will add style and function to your home? Look no further than Carolina Window Coverings!
Since 1992, we have been selling and installing discount custom blinds by top manufacturers. We are located in Hampstead but serve the entire coastal area, including Wilmington, Topsail Island. Leland, Southport and more. 
We offer a wide variety of blinds to choose from, including natural wood blinds, plantation blinds, vertical blinds and more. Our blinds are made from high-quality materials and are built to last. Our experienced team will help you choose the perfect custom blinds or shades and install them for free!
If you are looking for a way to add style, privacy, and energy efficiency to your home, custom blinds installed by Carolina Window Coverings are a great option. They are a versatile and durable window treatment that can be customized to fit your windows and budget.
Natural wood blinds are made from real wood, such as maple, oak, or pine. They are available in a variety of colors and styles, Natural Wood Blinds can last longer and have a more natural look.
Faux wood blinds are made of a composite material that is designed to look like real wood. They are available in a variety of colors and styles. Faux wood blinds are both beautiful and easy to care for.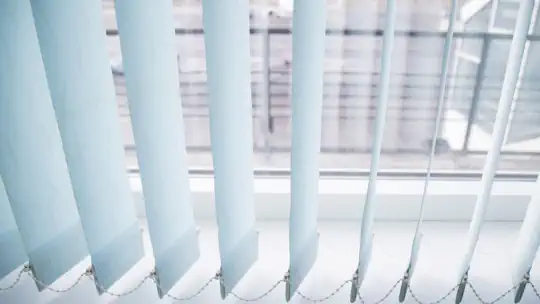 Vertical blinds are a great choice for your home. They are available in a variety of materials, styles, and colors to match any décor. Vertical blinds can be customized to fit your windows perfectly.
Carolina Window Coverings specializes in custom and manufactured shades and installation services. Our window shades can be installed easily and quickly customized to to fit just about any window. Our knowledgeable team will work with you from start to finish to give you expert advice and provide top quality installation services for your new shades.
Roman Shades
Roman shades are a versatile and stylish window treatment that can add a touch of elegance to any room. They are made from a single piece of fabric that is pleated and then pulled up to create a stack at the top of the window. A stylish, energy efficient and easy to maintain choice!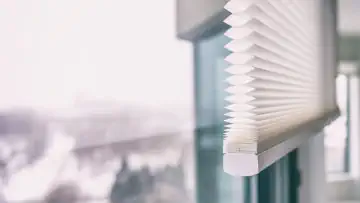 Honeycomb Shades
Honeycomb shades, also known as cellular shades or duetted shades. This is the perfect product for any windows, French door, or sliding door. Made up of unwoven polyester with scotch guard.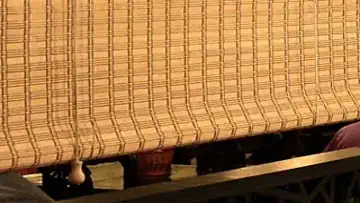 Woven Wood Shades
Woven wood shades, also called matchstick shades or bamboo shades, are the perfect product for Eastern North Carolina homes. With hundreds of natural materials, these shades are a very unique product for any home.
Solar screens are a beautiful modern, shade. We have them custom made to almost any size desired. The materials have many degrees of openness – from 0% to 20%.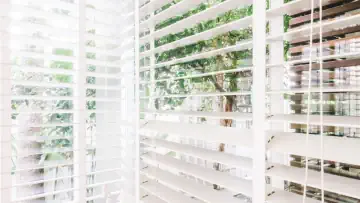 Window Shadings are available in 2 ", 2 1/2″ and 3 1/2" vein sizes. These beautiful shades come in a translucent and light dimming veins. When the shade is open it filters 88% of harmful UV rays and up to 99% when closed.