Custom Window Blinds

Wilmington
Affordable Window Blinds in Wilmington NC
Need to replace or upgrade your window blinds? For over 25 years, Carolina Window Coverings has been the trusted name for custom window blinds, shades, and shutters. Our commitment to exceptional quality is unmatched. We source our products from top manufacturers in the industry. Crafted with meticulous attention to detail, our window coverings are built to surpass the highest quality standards, ensuring long-lasting beauty and functionality. With a passion for perfection, we take immense pride in delivering the finest window covering products and installation services available in the Wilmington area. Experience the Carolina Window Coverings difference. Trust us to bring elegance, durability, and unmatched style to your windows. Contact us today and let us elevate your home with our professionally installed window blinds.
Popular Window Blinds Options
Our window blinds experts can help you select the perfect binds or shades for your home and decor. You are in good hands with Carolina Window Coverings! Here are just a few of the more popular options for window blinds:
Discover the timeless beauty of natural wood blinds. Crafted from real wood like maple, oak, or pine, they offer a natural and enduring charm. With a variety of colors and styles to choose from, these blinds effortlessly enhance any space. Experience their authentic appeal and long-lasting quality. Elevate your home with the captivating allure of natural wood blinds.
Experience the beauty of faux wood blinds, meticulously crafted from a composite material that perfectly replicates the look of real wood. Available in an extensive range of colors and styles, these blinds effortlessly complement any decor. Not only do faux wood blinds exude elegance, but they also require minimal maintenance, making them a practical choice for busy households.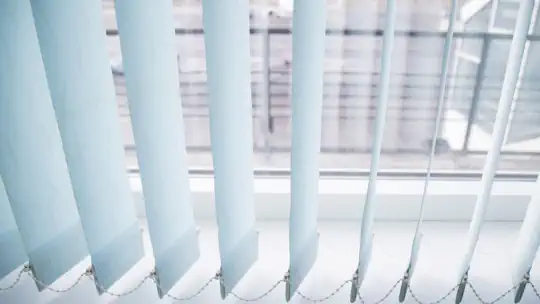 Elevate your home with the versatility of vertical blinds. With a wide range of styles and colors to choose from, they effortlessly harmonize with any decor. Whether you seek a contemporary or classic look, vertical blinds offer a tailored solution for your windows. Customizable to ensure a perfect fit, these blinds add a touch of elegance while providing optimal light control and privacy.
Call us for your Wilmington Area Window Blinds Today!
Free estimates on all shutters!
At Carolina Window Coverings, our friendly team is here to assist you every step of the way in Wilmington. From the initial consultation to the final installation, we ensure a smooth and personalized experience for your custom window blinds. Take the first exciting step in enhancing your home's beauty and functionality by reaching out to us today. Let us bring your vision to life and create a stunning retreat that will impress. Your dream home in Wilmington awaits, adorned with the charming elegance of custom window blinds from Carolina Window Coverings.