Get Custom Window Shadings in The Wilmington, Topsail Area
Window Shadings are available in 2 ", 2 1/2″, and 3 1/2" vein sizes. These beautiful shades come in translucent and light dimming veins. When the shade is open it filters 88% of harmful UV rays and up to 99% when closed. When raised, they completely disappear into the headrail.
With the variety of window coverings out there, finding the right fit for your home can be difficult, that needn't be the case when you have the assistance of the professional team at Carolina Window Coverings, Inc.
The Advantages of Carolina Window Coverings, Inc. Window Shadings
With years of experience serving the needs of Hampstead in the highest quality window coverings, you can't go wrong in turning to their expert advice. If you've been considering going the route of cellular shades, you are making the right choice in turning to this team for advice and installation expertise.
There are many reasons you might want to consider shades as opposed to other window coverings, as they are one of the most popular window coverings available on the market. They can be installed easily, and quickly customized to fit the design specifications of just about any window. When it comes to shades, they offer a great degree of flexibility that simply cannot be met by other window covering alternatives.
If you're interested in the very best in custom or manufactured shades, you only need to turn to the exceptional team at Carolina Window Coverings, Inc. We will help you find the perfect shades that suit the needs of your home!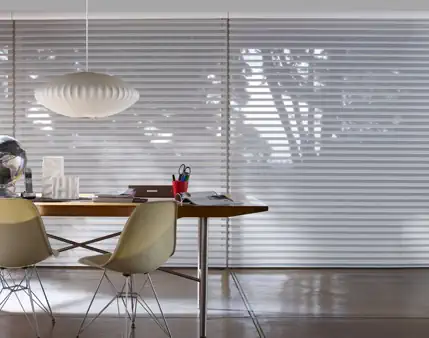 Call us for your Window Shadings today!
Free estimates on all window shadings!