Surf City's

Best in Storm Shutters
Surf City's Best Local Hurricane Shutters Installers
Seeking Unbeatable Storm Protection in Surf City, NC? Look No Further! 🌪️
When it comes to safeguarding your home or business from the wrath of mother nature, there's only one name you need to remember: Carolina Window Coverings, the premier storm/hurricane shutter company serving Surf City, NC, and beyond. With an unmatched reputation for excellence and a commitment to your safety, Carolina Window Coverings is your trusted partner in providing top-quality hurricane shutters and storm protection solutions. Don't leave your property vulnerable to the elements – call us today and experience the peace of mind that comes with superior storm protection, expertise and exceptional customer service.
Enhance Protection & Peace of Mind With Professionally Installed Hurricane/Storm Shutters:
Looking to reduce the risk of damage?
It's as simple as having our high-quality storm shutters installed. With these sturdy barriers in place, you significantly decrease the likelihood of your windows getting broken, shattered, or cracked during powerful storms. That's one of the main advantages of opting for storm shutters.
Keep Your Loved Ones Safe
When you invest in storm shutters, you're taking a proactive step towards protecting your family. By preventing broken glass, you eliminate the potential danger of injuries that could be life-threatening in severe storms. Prioritizing their safety has never been easier!
Convenience at Your Fingertips
Forget about the hassle of putting up plywood barriers. Our storm shutters are designed for simplicity. When the need arises, you can effortlessly deploy them, and after the storm passes, they can be easily removed without any fuss. In fact, one person can handle the process with utmost ease.
Boost Your Home's Value
Did you know that having storm shutters can increase the resale value of your home? It's true! By installing these protective measures, you're enhancing the desirability of your property. So, not only will you enjoy the benefits of storm protection, but you'll also see a return on your investment if you decide to sell in the future.
Carolina Window Coverings, Inc is pleased to offer quality windows & Blinds installation services from the beach to the farm. We are experienced residential windows & blinds installers located in Hampstead, NC and serving the entire region of southeast North Carolina.
Take control of your safety and enhance the value of your home by choosing our trusted storm shutter solutions.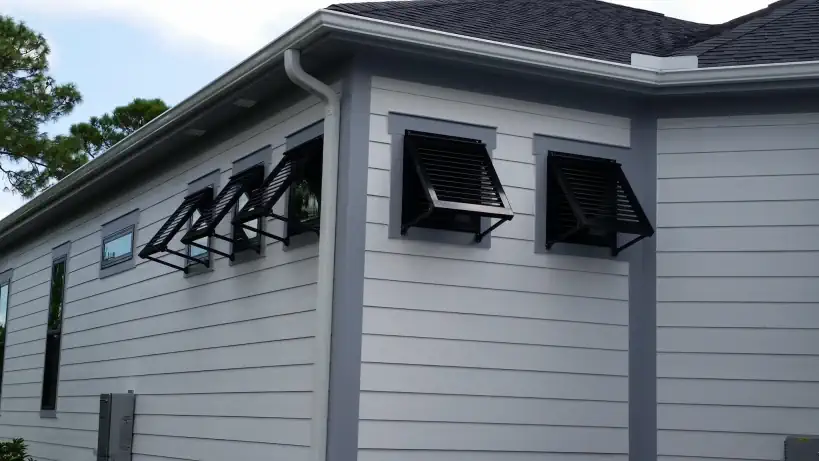 Our Services
Storm Shutter Repair
 Trust Carolina Window Coverings to repair your existing storm shutters. We ensure that the job is done right and your home is both beautiful and protected against the elements. 
Storm Shutter Sales & Installation
Get rid of your to-do list with Carolina Window Coverings, Inc, we have the tools, knowledge and materials to finish all your storm shutter installation jobs.
Get a no-obligation estimate by contacting us today
Carolina Window Coverings is the right choice if you are looking for storm shutters and storm shutters installations in the Surf City area. We take our work very seriously and can guarantee that you will get the best in polite, professional service on every job.
Carolina Window Coverings, Inc. is proud serve the following communities:
Surf City, NC, Hampstead, NC, Topsail Beach in NC, Porters Neck, NC, Sneads Ferry (NC), Wrightsville Beach, NC, Leland, NC, North Topsail Beach (NC), Holly Ridge, NC, Wilmington NC